Playout Features
Logosys playout software comes with adverse support of decklink playout software and cg playout software features like exclusive streaming, HD and SD uploads, fast feed processing, and more
1

Easy interface
Easy interface understandable by any kind of technical or non-technical person.
2

BUILT-IN CODECS
In-built Codecs will power the playout software for 24/7 operations
3

Robust architecture
Software architecture will ease you to do 24/7 operations
4

In-Built Encoders
Logosys Playout supports RTMP,RTSP,UDP Stream-outs it also supports direct streaming to YOUTUBE, FACEBOOK , OR Any other RTMP Servers
5

Multi Format Playout
Logosys Playout Software Supports SD/HD/FHD/2K/4K Playback.It also supports multi formats in single playlist
6

Support Decklink Playout
Logosys Playout Software Supports all models of Blackmagic Decklink Hardwares. Logosys is also official partner for Decklink Hardwares
About Logosys Company
Logosys Software Solutions Private Limited formerly Logosys India - (Since 1997) - : One of the well-recognized names in the InfoTech industry, has been engaged successfully in the discipline of Software Solutions for over 13 years. The Creator of ControlBox Range of Softwares ( Cable TV Broadcast Automation Software ) has deployed more than 850 installations across the globe and well versed with the requirement of any Television Broadcaster in his day to day practices. Logosys India previously Giving the Following Range of Software to CABLE TV BROADCAST
Logosys Playout Automation : Complete Entertainment Broadcast Automation Software which boasts feature of Time Based Movie Scheduling, Commercials Insertion Overlay Advertisement, Movie Trailers Scroll, Sponsor Logo and many more features.
Discover our best ever services.
Click Here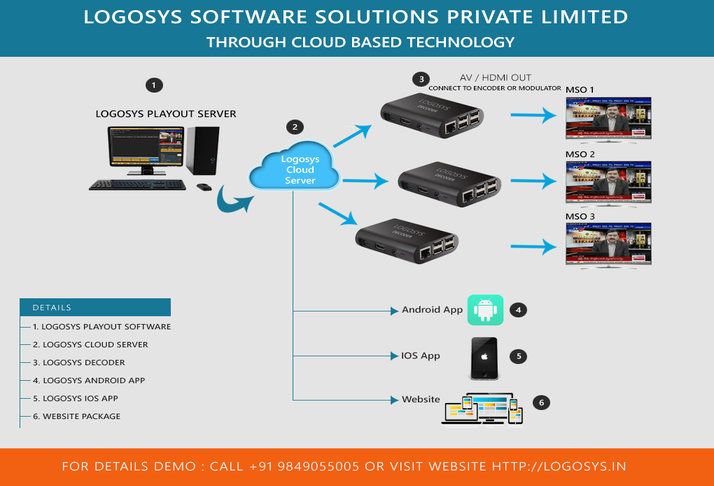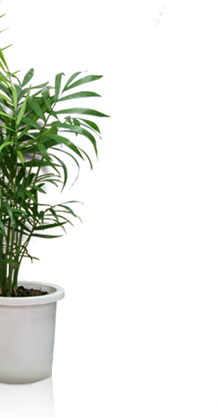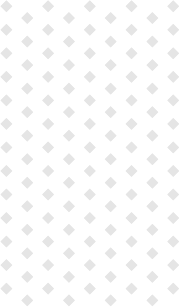 Why Logosys?
Technology
Our customers love our products for its simplicity, elegance & robust technology.
Quality
Our research team invents at a rapid pace, continuously improving our solutions.
People
Our dedicated and passionate staff is dedicated to helping you along the journey.
Practice
Our product is a direct reflection of continuous improvement and excellent service.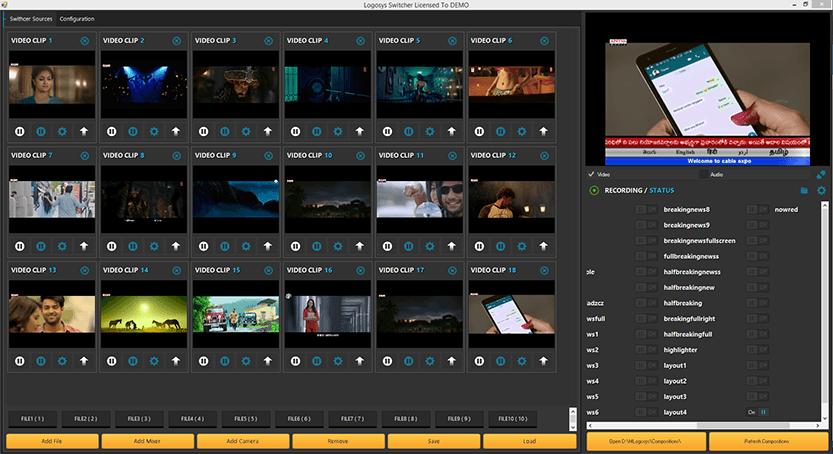 Video Playout Software Features
Logosys Video Playout Software has the most advanced features compared to anyother playout. WE HAVE INDIA'S MOST ADVANCE SOFTWARE FOR NEWS CHANNEL PLAYOUT AND GRAPHICS OVERLAY AUTOMATION
Easy interface understandable by any kind of technical or non-technical person.

Robust architecture gives ease to 24/7 operations.

Multiple Platforms ( Youtube, Facebook and etc., ) streaming from single playout (No third Party Softwares Required)

Built-in codecs (No dependency on third party codecs)

Stream multicast UDP directly to your QAM Modulator

Support all kind of Streaming Protocols (RTMP, RTSP, UDP, FMLE and etc.,)

Copy and Paste youtube URL to Your Playlist and play directly without downloading

Wireless LIVE Broadcasting made easy - without any decoders take live RTMP url to playlist directly

Auto ON/OFF of Logo and CG overlay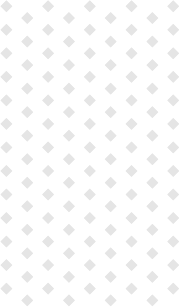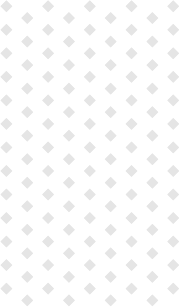 CG Playout Software Features
GPU based graphic overlay engine for smooth and stable operation.

Layer Alpha range from 0 to 100 % (0 to 255).

Dynamic, Cyclic and Static CG Schedules Playlist

Autopilot option for automated playback of cyclic CG play list.

Template based CG for user friendly operation

Internal and External keying support
Multi-Layer overlay technology for unlimited graphic designs
Text Layer.

Image Layer.

Crawl Layer

Scroll Layer.

GIF Animation Layer

Flash (*.swf with Alpha Channel) Layer

TGA/PNG Sequence Layer

Shapes Layer

Image Banner (Slide Show) Layer

Analog Clock Layer

Digital CLock Layer

Web Browser Layer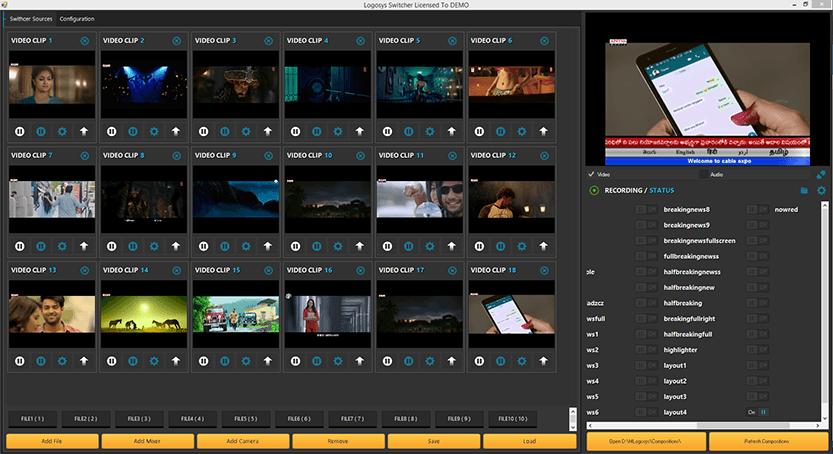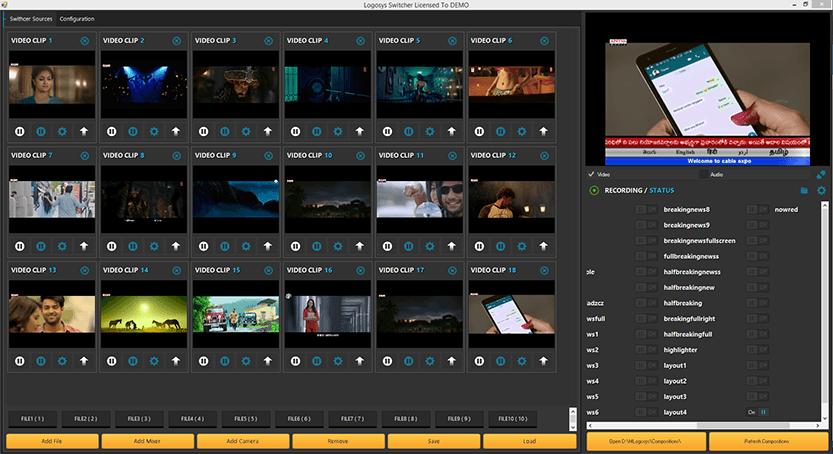 ChromaKey Features
Live Chroma Keying with smooth edge filter..

Video file or Still Image support on the Chroma Keying background.

Customizable Chroma Masking

Audio delay adjuster as per video source for best lip sync.

Real time Chroma Keying on a pre recorded video file for News

Seamless switching between Live Camera and video files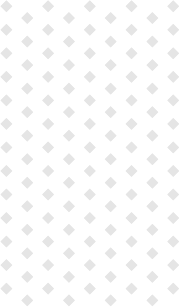 Logosys Playout Screenshots
Logosys web tv playout software has blasted the entire broadcasting/media/entertainment industry so far. Below are a few screenshots of the Latest version Interface. It will show you how to do live video broadcasting from the software, some time Cable TV Operator Need Graphics Overlay to show tv ads and songs on demand, songs playlist.
Logosys Specialities
Logosys Playout Indias Most Advanced Software for TV Channel Streaming and Graphics Overlay Automation
24X7 SD/HD Playout
Logosys Playout robust architecture easy to run 24/7 SD/HD/FHD/2K/4K Channel without interruption
Play Any Format Video
Logosys Playout In-built codecs will let you play any kind of video format in your channel.
Trim Video Clip
Trim Video Clip by Start mark & End mark to set for playback in playlist
Recorder
You can Record Live video input. You can also record your channel with text and graphics 24/7.
Gapless switching
You can switch between files without any gapes
Create Playlist
Create Playlist of various format videos of any size and load play list and just play it to on-air.
ON – OFF CG
Instant Switching ON – OFF text & graphics (Unlimited) overlay over Playout
Live
Live video input using decklink cards & and Jerk less Switch live to on air.
Youtube Streaming
Logosys Playout In-built encoders will let you stream your channel to Youtube Channel without using any third party softwares.
Facebook Streaming
By using in-built encoders in Logosys Playout you can stream your channel to your Facebook Page directly from Playout.
UDP Output
Logosys Playout technology allows IP streams with different codecs and transports (UDP,RTP)
Add URL
Copy and Paste any RTMP URL to Your Playlist and Play Instantly
Compare Logosys Playout With Others
Comparison Logosys Playout with other Softwares
Easy Interface
Logosys Playout user friendly interface is easy to understandable by any kind of people.
V/S
Complex Interface
Other Playout software is very hard to understand which will reduce productivity.
In-Built Codecs
Logosys Playout designed by In-build codecs so no need to install any third-party codecs.
V/S
Third Party Codecs
Other Playout Softwares depends on third-party codecs so need to install codecs separately.
In-Built Encoders
Logosys Playout Comes with In-Built Encoders. No need to depend on external encoding softwares or Hardwares.
V/S
Third Party Encoders
Other Playout Softwares uses third encoders like FMLE,Wirecast to stream to Social Media Platforms.
Frequently Asked Questions